Video: Sam and Nia go Viral
Over the last week Sam and Nia have hit the big time.  Picked up by E! due by an amazing feat by Sam to surprise Nia with an announcement that they were pregnant before she even knew, the reached over 1 million views on that video alone.  Which is how I found them.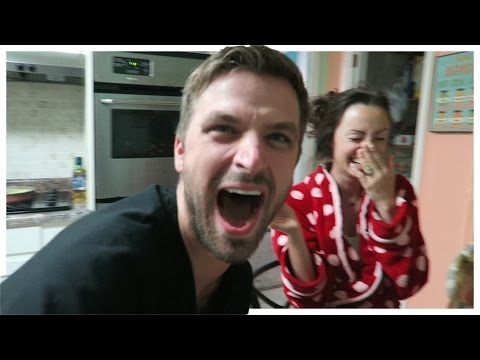 I was surprised that I found another vary relatable family on youtube that vlog everyday. A family I had never heard of. The biggest surprise is that they are a Christian family who is not afraid to give God the glory.
This became vary apparent to me when not two days after their life changing announcement, they had to announce that Nia miscarried (which was also picked up by E!). With great controversy they addressed in later videos that when faced with comments on how they shouldn't have shared the news of a new baby until several weeks later, when the pregnancy was "viable".  Sam address this by saying that all life should be celebrated from the first moment and that if you don't and something happens you have to grieve alone.  Which is sad.
Though they went through such an excruciating moment in time they still trust in God.  They feel that all of this happened for a reason and that God will use them as a witness to all of their new followers.
Such an amazing witness we should all follow as followers of Christ. Give Him glory even in the toughest times.
I wish them the best and they are in my prayers!